Takayama, Gifu Prefecture. A private villa, THE MACHIYA HANARE, just a few steps from Takayama Old Town has opened in Takayama City, Japan! Part of THE MACHIYA HOTEL TAKAYAMA (a boutique machiya hotel located a short walk from Takayama Station), this private villa is a renovated traditional Japanese townhouse (also known as a 'machiya') that can accommodate up to 4 guests.
Located along the banks of the Miyagawa River in an area known for its charming and picturesque historical streets, this traditional Japanese house features a kitchen, luxurious bathroom, and 2-bedrooms. Stay at THE MACHIYA HANARE private villa and experience the traditions of Takayama, Japan in a relaxing atmosphere surrounded by the Japanese Alps.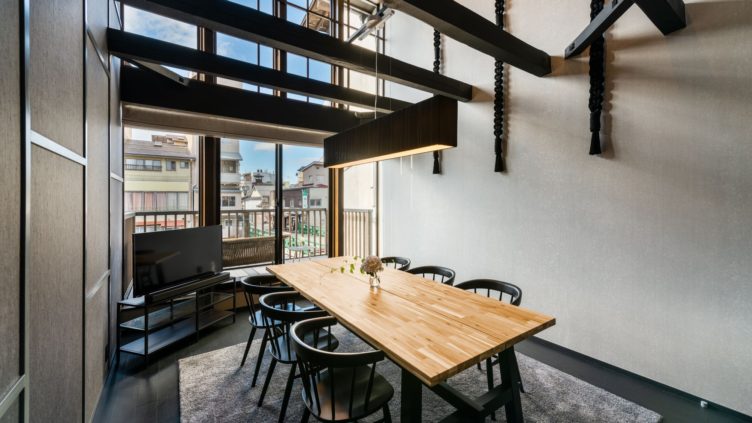 「THE MACHIYA HANARE」Takayama, Japan
Have you had the chance to visit Takayama, Japan yet? In the winter, snow blankets the city to create a majestic scene while the vermilion-colored Nakabashi Bridge beautifully complements the atmosphere. As the weather warms up, the town becomes lively with the "Spring Takayama Festival (Sanno Matsuri)". Every day, locals gather at the outdoor Miyagawa Morning market to sell fresh local produce, Takayama delicacies, and more.
Rather than staying in a hotel in Takayama, stay in a traditional Japanese machiya house and transform your stay into a luxurious experience! Enjoy a spectacular view of the Miyagawa River from the living room/dining room, and cook with local Takayama ingredients you've picked up from the Miyagawa Morning Market. Instead of a typical Japanese onsen (hot spring), relax your mind, body and soul in a spacious & fragrant hinoki wood bath that overlooks the river.
Stay in a traditional Japanese "machiya (townhouse) stay" in Takayama, Japan and experience the traditions and nature of Hida Takayama.

24-hour support of our friendly hotel staff
Completely private Japanese holiday house
Great Access! Conveniently located in Takayama Old Town
Luxurious bathroom made of local cypress to heal body and soul
Original MACHIYA bathroom amenities
Free WiFi, Non-smoking and more
1. Located in the heart of the city – a few steps from Takayama Old Town

THE MACHIYA HANARE is located just a few steps from the historical streets of Takayama's "Old Town". Follow the rows of traditional Japanese wooden architecture towards the Takayama Jinya, an impressive former government building from the Edo Period. Walk along the river to the Miyagawa Asaichi (outdoor morning market), where a wide variety of fresh seasonal foods and crafts from Hida Takayama can be found. There's nothing better than picking up some locally grown vegetables from the morning market, and bringing them back to your machiya house to cook a delicious meal. You'll also find plenty of traditional Japanese sake breweries and long-standing restaurants where you can enjoy gourmet foods unique to Takayama. When in Takayama, don't forget to try the Hida beef sushi, grilled "mitarashi dango" dumplings, and Takayama-style ramen!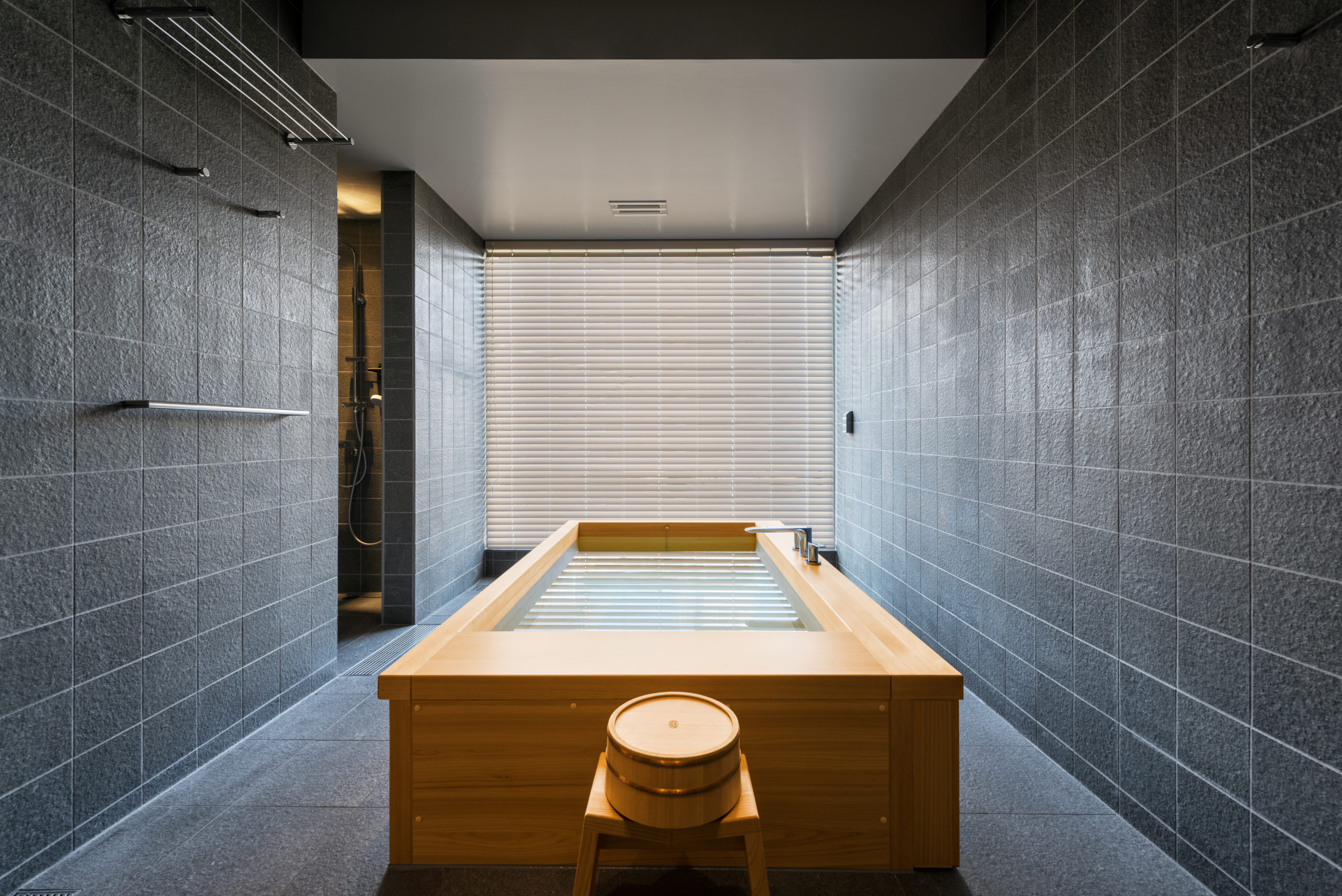 2. Relax your mind, body, and soul in a luxurious hinoki wood bath

The most luxurious part of your stay at THE MACHIYA HANARE will be the private hinoki wood Japanese bathtub! Takayama's hinoki (Japanese cypress) has been famous since ancient times as for its high-quality timber, fragrant aroma and beautiful grain. Enjoy a relaxing soak alone or with your family or friends in a private onsen-like (hot spring) atmosphere.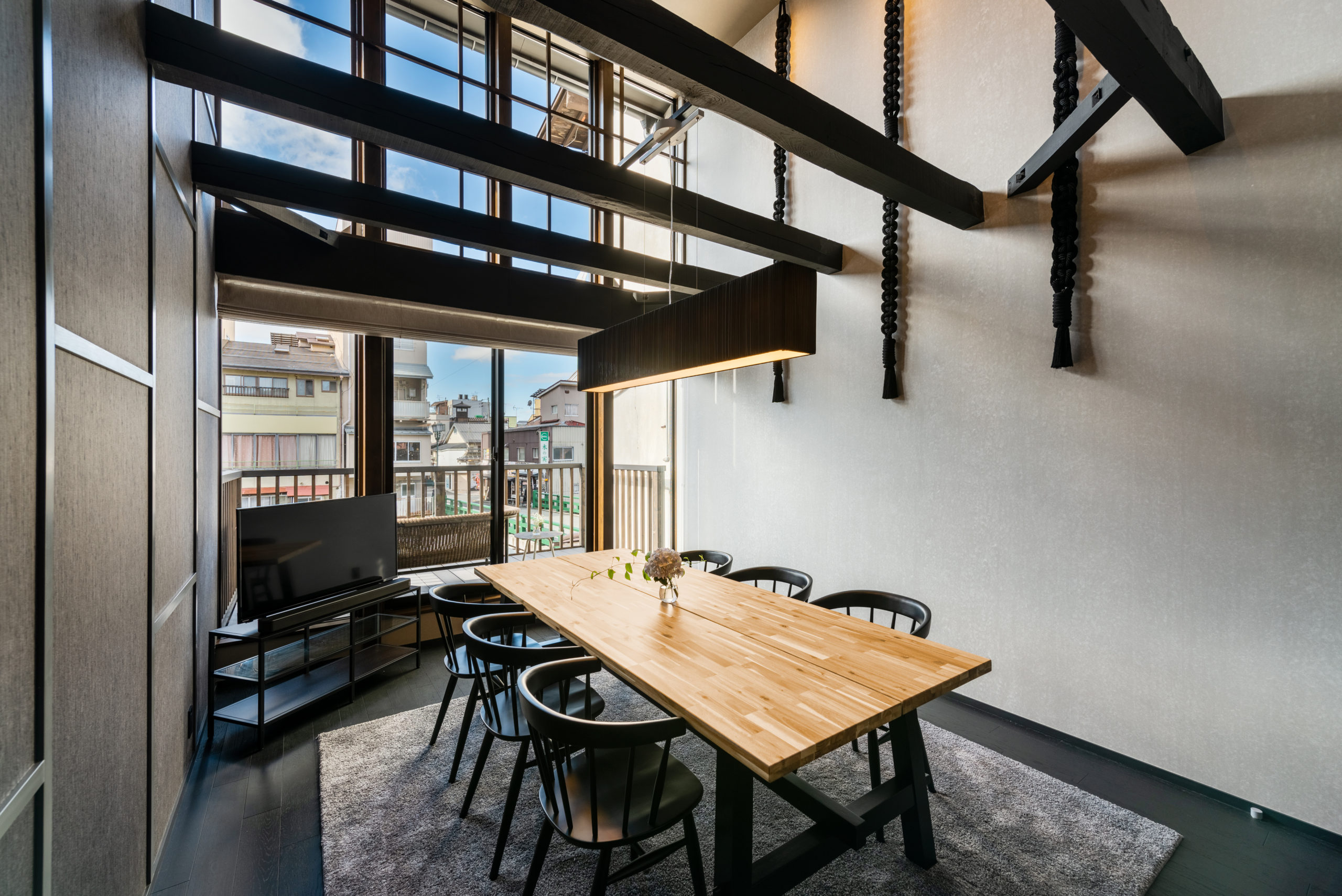 3. Private Japanese holiday house

THE MACHIYA HANARE is a private Japanese holiday house available for rent for one group per day. It is one of the few places among various inns such as Hida Takayama hotels and ryokan where you can stay in a completely private space with a sense of openness, without worrying about anyone else's safety and security.
Although there are no staff members on-site in the machiya during your stay, our friendly guest services staff at THE MACHIYA HOTEL TAKAYAMA are available to assist you 24-hours a day. Feel free to also ask us about  information unique to the local area.

THE MACHIYA HOTEL TAKAYAMA
Up to 4 Guests, Takayama, Japan